A new approach
Based on the above discussion, Trelleborg recommends new procedures to determine the performance and quality assurance of foam fenders.
Performance testing
Performance testing should be carried out using the CV (constant-slow 2-8 cm/min) velocity method in order to establish standardized performance data, which should be published in the manufacturer's catalogue.
A full size fender or an equivalent model fender should be compressed four times successively and rested for 24 hours. The fender should then be compressed once to establish initial performance.
Velocity factors need to be established by testing scale model samples and Rated Performance Data (RPD) needs to be calculated by multiplying the initial performance with the velocity factor.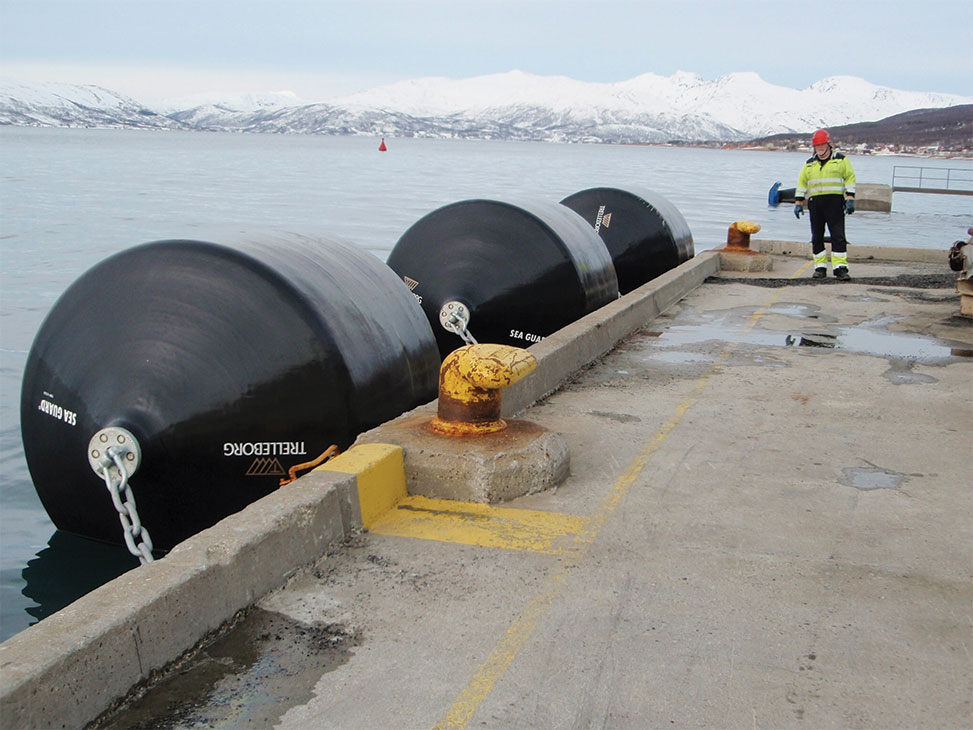 Quality Assurance testing
This test is recommended to determine compliance with RPD or the customer's specified performance requirements. Samples for verification testing should be from the final fenders produced for the project site. These samples are chosen according to a selection process previously agreed between the manufacturer and customer. If a sampling scheme has not been specified, a minimum of 10% of the order should be tested for verification purpose.
To pass the Quality Assurance test, all fenders in the sample must meet 90% of the energy (CV test) before exceeding 110% of the reaction force at any point during the second compression.
The primary purpose of this recommendation is to ensure that the engineering data reported in manufacturers' catalogues is based upon common testing methods throughout the industry. This is especially important in the absence of PIANC guidelines on foam fenders.